Officials in Nevada are warning visitors of a brain-eating amoeba, with a near 100% infection fatality rate, present at Lake Mead.
Lake Mead National Recreation Area said Naegleria fowleri – popularly known as "brain-eating amoeba" – has been found in hot springs at the hot springs below the Hoover Dam.
"Naegleria fowleri has been found in hot springs," according to a spokesperson for Lake Mead National Recreation Area. "This amoeba enters through the nose and can cause a deadly infection that causes a sudden and severe headache, fever, and vomiting."
The national recreation area advised visitors to avoid diving, splashing water, or submerging in hot spring waters.
In the U.S., there have been at least four reported deaths this year from the infection, which occurs when the amoeba enters the nose during submersion in fresh water, usually while swimming. 
LAKE MEAD BODY IN BARREL IS VICTIM WHO WAS LIKELY SHOT DECADES AGO, POLICE SAY 
According to the CDC, Nagleria fowleri can cause the deadly primary amebic meningoencephalitis (PAM), which destroys brain tissue.
Of the 157 people known to be infected in the U.S. between 1962 and 2022, only four individuals survived — meaning the death rate is more than 97%.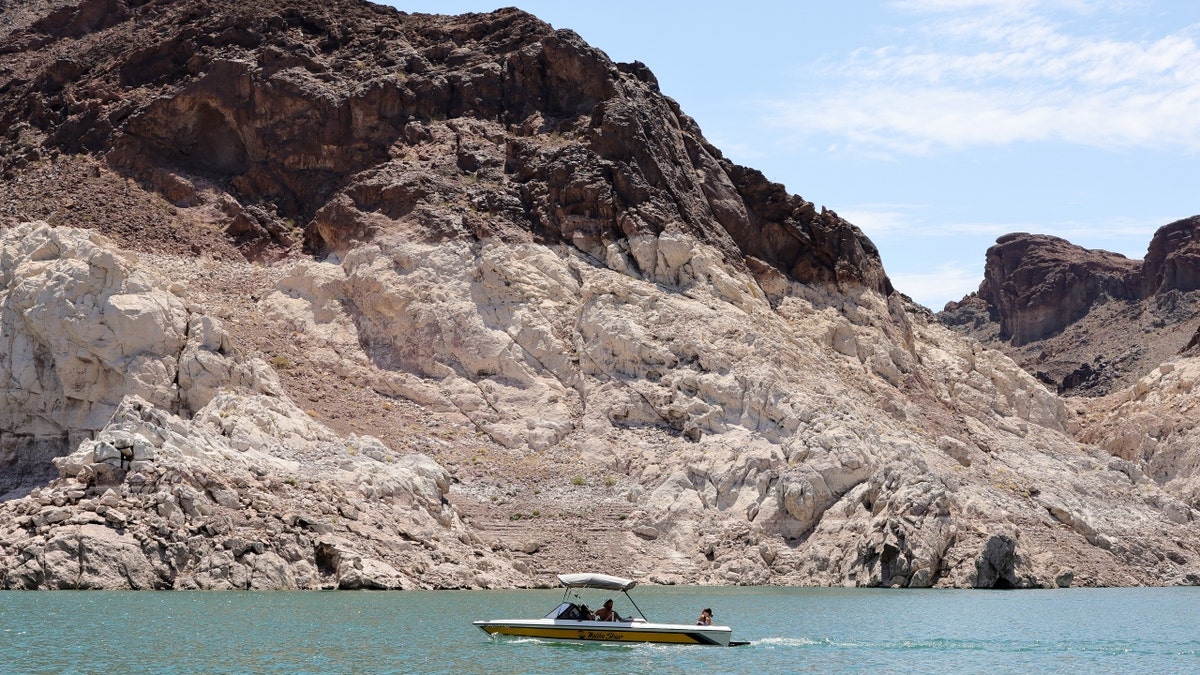 In late July, a 17-year-old Georgia girl, Morgan Ebenroth, died after becoming infected while swimming in a lake with friends.
LAKE MEAD NATIONAL RECREATION AREA DROWNINGS PROMPT WARNINGS FROM OFFICIALS
And in February, a Florida man died after he was infected when washing his face and rinsing his sinuses with tap water containing Nagleria fowleri.
The amoeba thrives in warm water, growing best in July, August and September, the CDC says.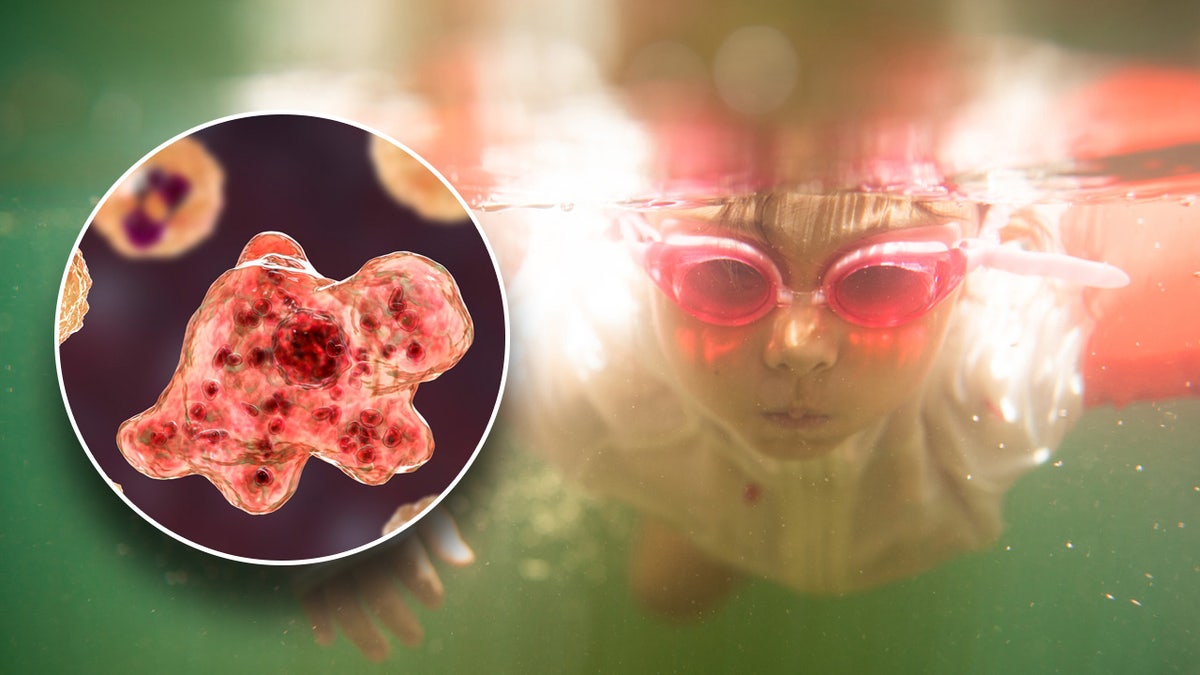 Some experts believe that climate change could make Naegleria fowleri infections more common.
"As air temperatures rise, water temperatures in lakes and ponds also rise, and water levels may be lower," the CDC's website states. "These conditions provide a more favorable environment for the amoeba to grow."
CLICK HERE TO GET THE FOX NEWS APP
Fox News' Melissa Rudy contributed to this report.